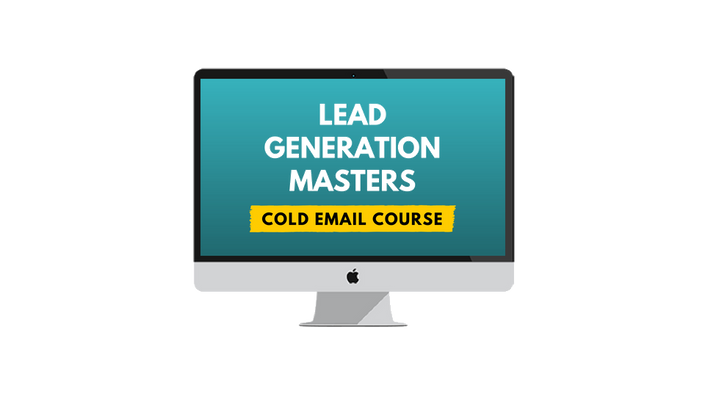 Lead Generation Masterclass: Cold Email
Learn The Proven Secrets Of Cold Email Lead Generation That Gets Leads And Sales
☟Scroll for details
How to Use Cold Emails to Generate Leads, Appointments & Sales 24/7

If you sell a service like consulting or web design or IT services…

Or you sell products, programs, and services through meetings, strategy sessions, consultations, sales appointments, etc…
Your business growth, success, and even survival depends on getting high-paying customers that buy from you, week in and week out.
Here's the thing…

You've mastered your craft and you are incredibly great at what you do….


BUT getting in front of MORE of the RIGHT clients and getting HIGH-PAYING clients is a whole different skill-set you need to master that you aren't prepared for.

Let me explain.
Does any of this sound familiar? You're…


✔️ Hustling like crazy, yet getting little results. You're working longer hours each week, dumping all your time and money into content marketing, Facebook and Google ads…yet, you're not attracting the RIGHT type of clients.


✔️ Worried referrals and word of mouth are not enough! You realize referrals are inconsistent and even sometimes a hit or miss. You're tired of this feast-and-famine way of business and want something consistent, and predictable


✔️ Unsure how to find the RIGHT kind of clients that pay you MORE. You know that if you get that ONE meeting and tell them about your great work, they'll love you…BUT… Regardless of everything you've done so far, all you hear is a defeating silence.


✔️ Losing your motivation. You worry that there are just too many "services" out there, and "no one is buying." And you find yourself asking, "How do I stand out and get b2b clients for my business."


✔️ Frustrated by all the conflicting information. You're sick of wasting time trying to research how to get more leads. You keep hearing the same outdated, lame advice…


And you think to yourself: "How do I get something that will work NOW."

That's exactly why I'm writing to you today.

So read on.
The One Thing You Can Do To Book More Sales Meetings Right Now


You see, the FASTEST way to generate the RIGHT kind of leads and win new clients is through cold email.

But here's the problem:

The problem is most cold emails are sleazy and overhyped. We've all seen the lazy and crazy cold emails that seem to scream "spam."

We've all received all those terrible cold emails from people we didn't know. "I'll never buy from someone like this," you might have even vowed to yourself…

….And maybe you are afraid that when we talk about cold email lead generation, that's what we're referring to…

Absolutely NOT!

Please allow me to explain.

That style of cold email may have worked at one time on the Internet, but it's no longer effective.

The power of that sort of marketing has already seen its day.

Now here comes the good news:

To succeed in modern times and get real interests from prospects, you have to understand that your prospect is smarter.

They demand more respect than ever before.

And they have always deserved it.

Here's real campaign that generated overwhelming amounts of LEADS: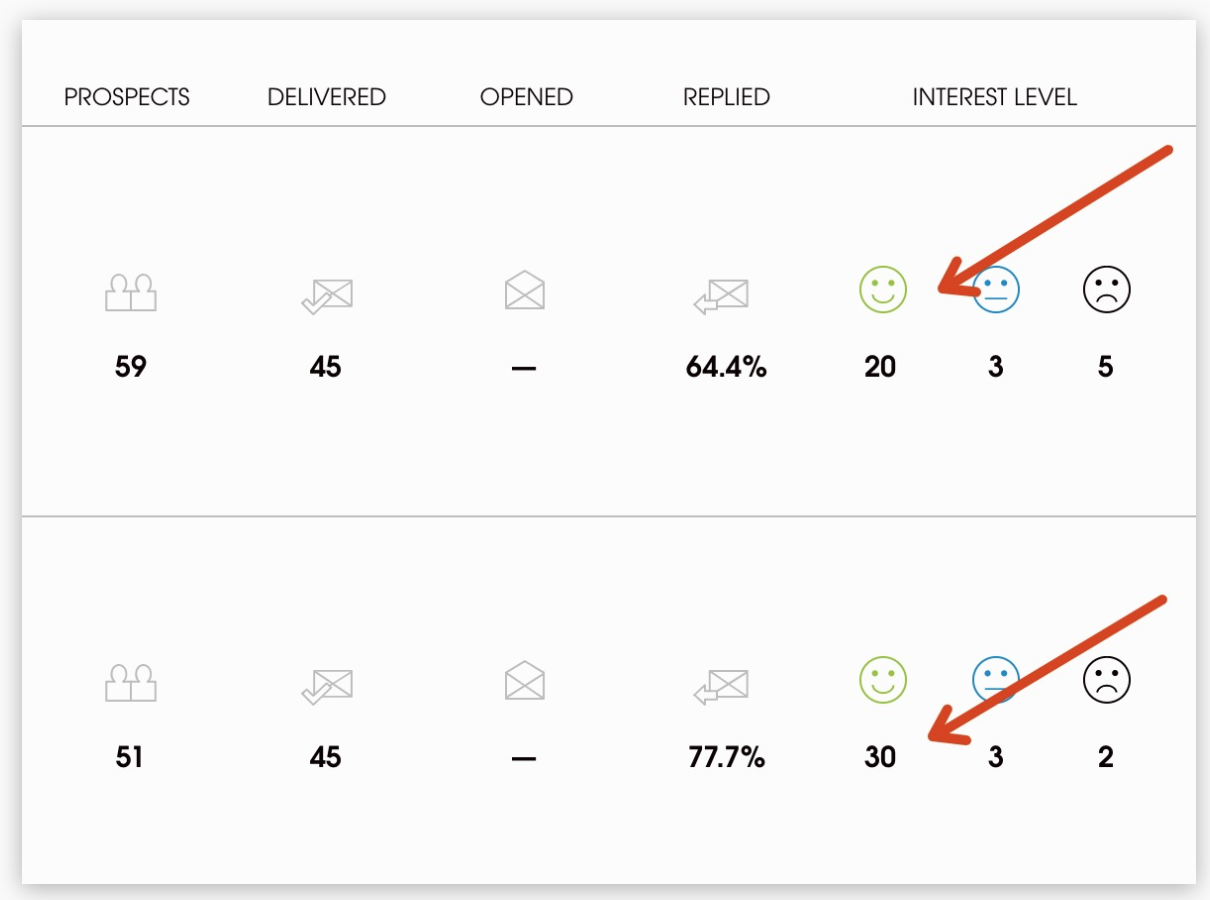 Today, the most powerful cold email system is HEART-CENTRED, not MANIPULATIVE, yet powerfully persuasive communication.

Once you understand this and the secrets I'll share with you, getting high-paying clients becomes as simple as following a step-by-step recipe.

Just follow the steps and you're set.

Take a second and think about what it would be like:

To have a step-by-step plan for getting MORE of the RIGHT kind of clients…

A blueprint that showed you how to reach out to ideal clients you KNOW would pay more for your services every day.

A blueprint that gave you TESTED email scripts that you could send immediately to connect with your dream clients and prospects…

…scripts that get you meetings and sales.

That'd be pretty great, right?

Well with the right system in place, it's possible.

Before I get into that, I want to answer the question that's probably rattling around in your head right now: "How did you figure all this out, Kwesi?"

It Wasn't Easy (And It took More Than 5 years) But I've Developed a Cold Email Lead Generation Blueprint That Gets Consistent Results…
Hi, I'm Kwesi Sakyi-Gyinae.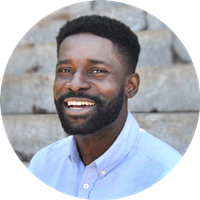 You may have seen my articles in: Entrepreneur.com, Technology Innovation Management Review or Hubspot where I share some techniques for getting B2B sales like below: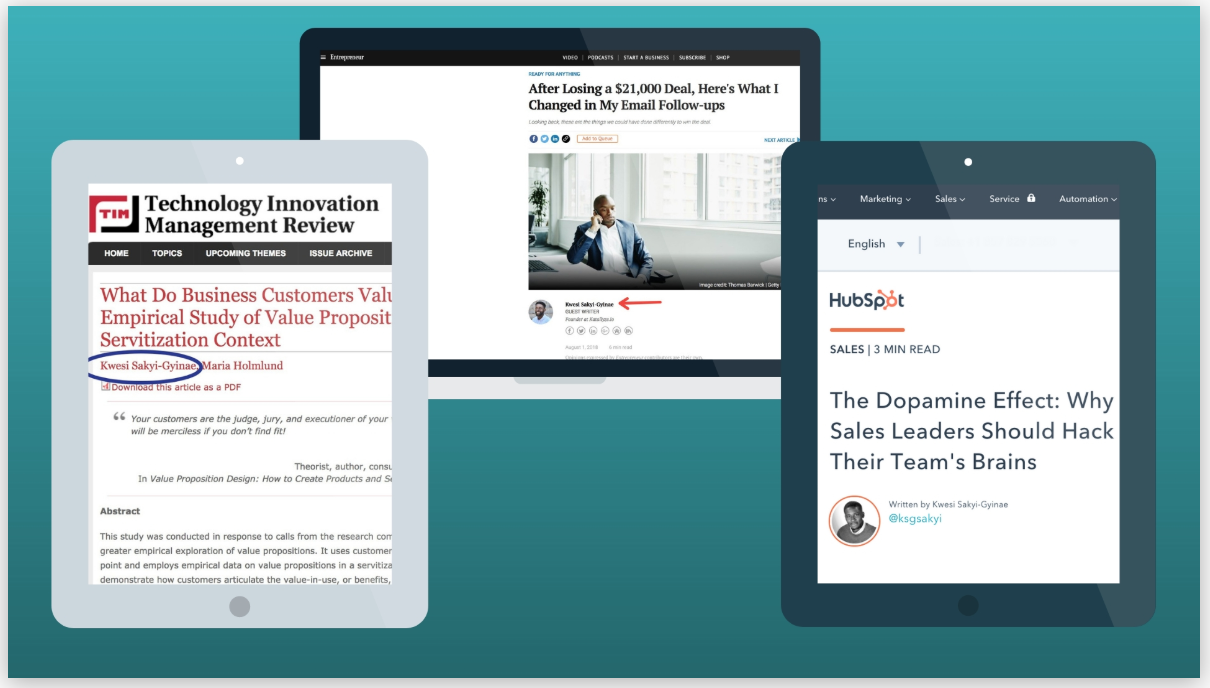 I've helped over 100 business owners, SaaS founders, entrepreneurs, and freelancers attain life-changing results when it comes to generating leads and closing more sales for their business.

In the process, I've booked thousands of sales appointments.

And I want to help you.

But don't take my word for it. See some of the C-level meetings I've secured for some of my clients:
UNICEF CEO SAYS YES (MEETING BOOKED!)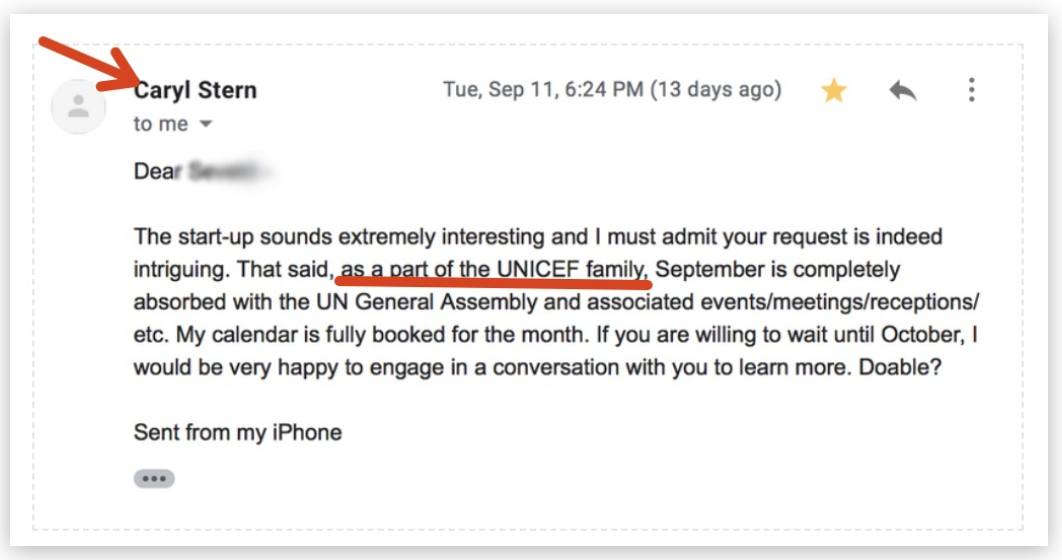 US DEFENCE COMPANY SAYS YES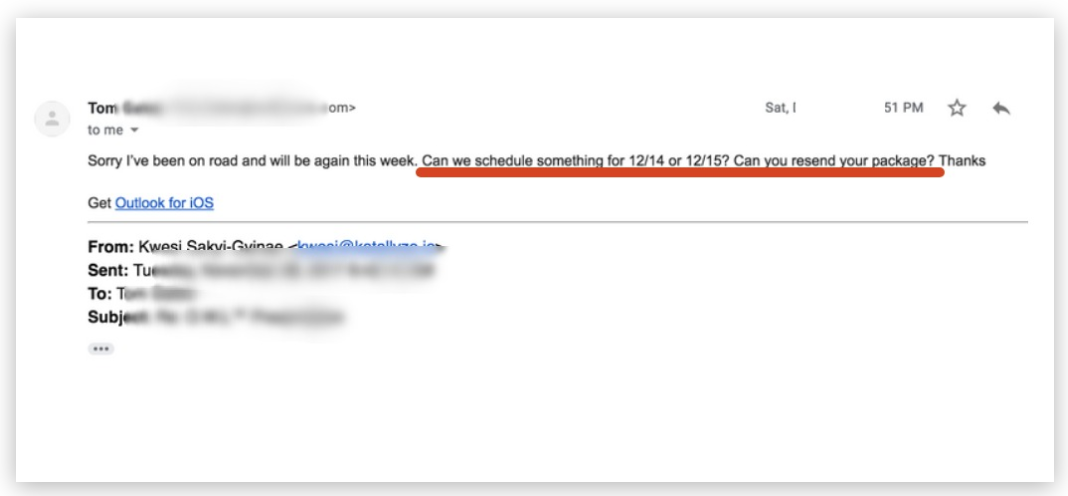 FORTUNE 500 VICE PRESIDENT SAYS YES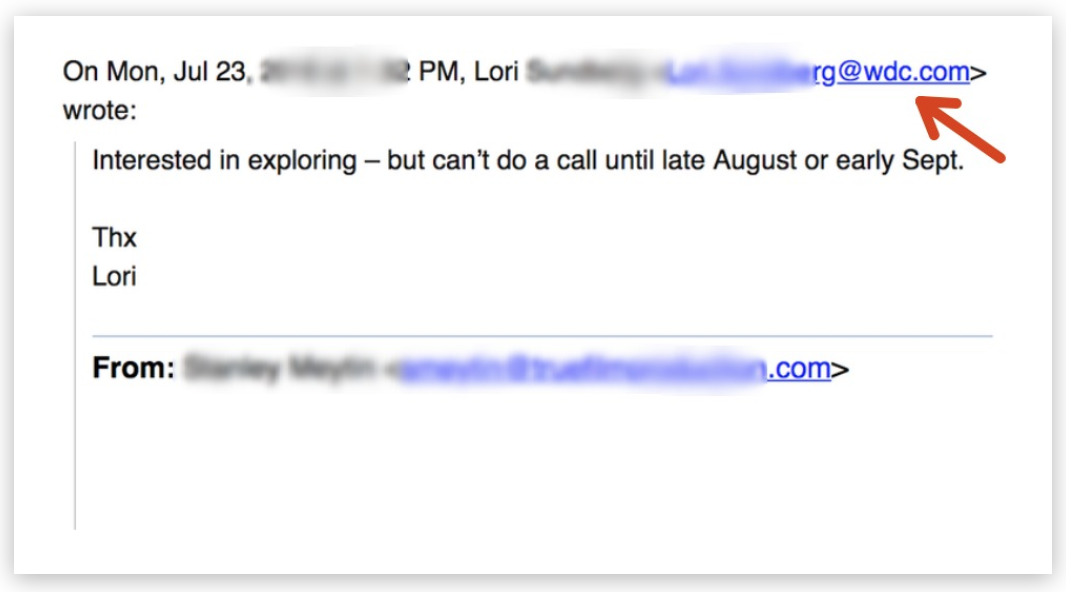 INC 5000 CEO SAYS YES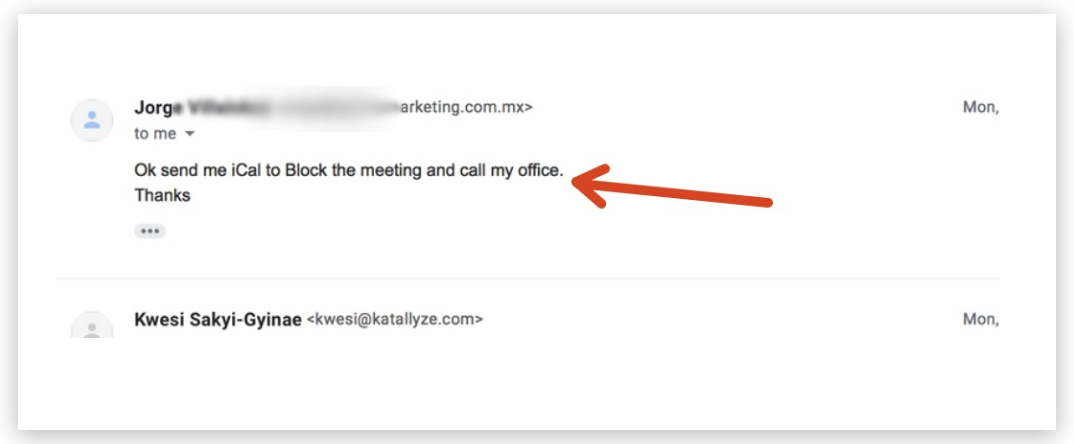 As you'll see in a minute, I cracked the code on sending cold emails that generate high-quality leads and appointments 24/7.

But you might be surprised to hear that before I figured out the secret to cold email lead generation…

…I HATED COLD EMAILS.

It's true.

When I quit my job and moved to New York to start helping startups with sales, things didn't go as planned.

I'll explain so read on.
Because I didn't have a safety 9-5 job to fall back on, I had to figure out what worked in the real world…or I didn't eat.
During my first 3 years as an entrepreneur, COLD EMAIL was a HUGE struggle.

I was helping clients to sell but NOTHING seemed to work.

I'd go online and hunt for the magic "cold email" template. I found some templates that were okay. Others worked for a while – and then they didn't.

Here's the shocking thing I found:

No ONE cold email works 100 percent of the time!

I was frustrated. My frustration turned into curiosity.

Curiosity turned into an obsession.

Obsession turned into rigorous testing and reiterations.

In the process, I tested over one million cold emails. Almost scientifically. These tests helped me to find the techniques that worked.

I've used these techniques to grow my own business and continue to help my clients connect with thousands of their dream clients.
And the results speak for themselves…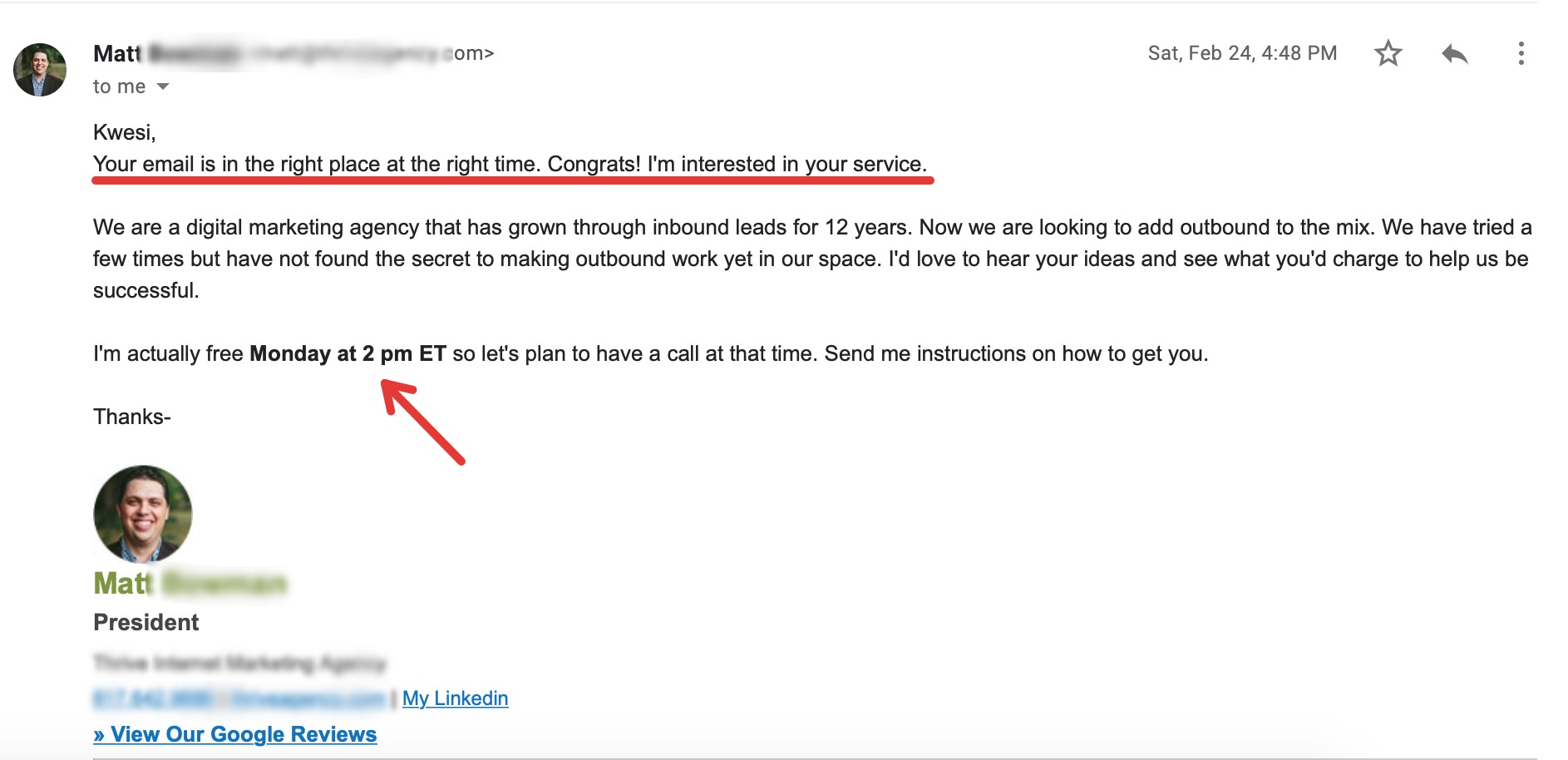 ---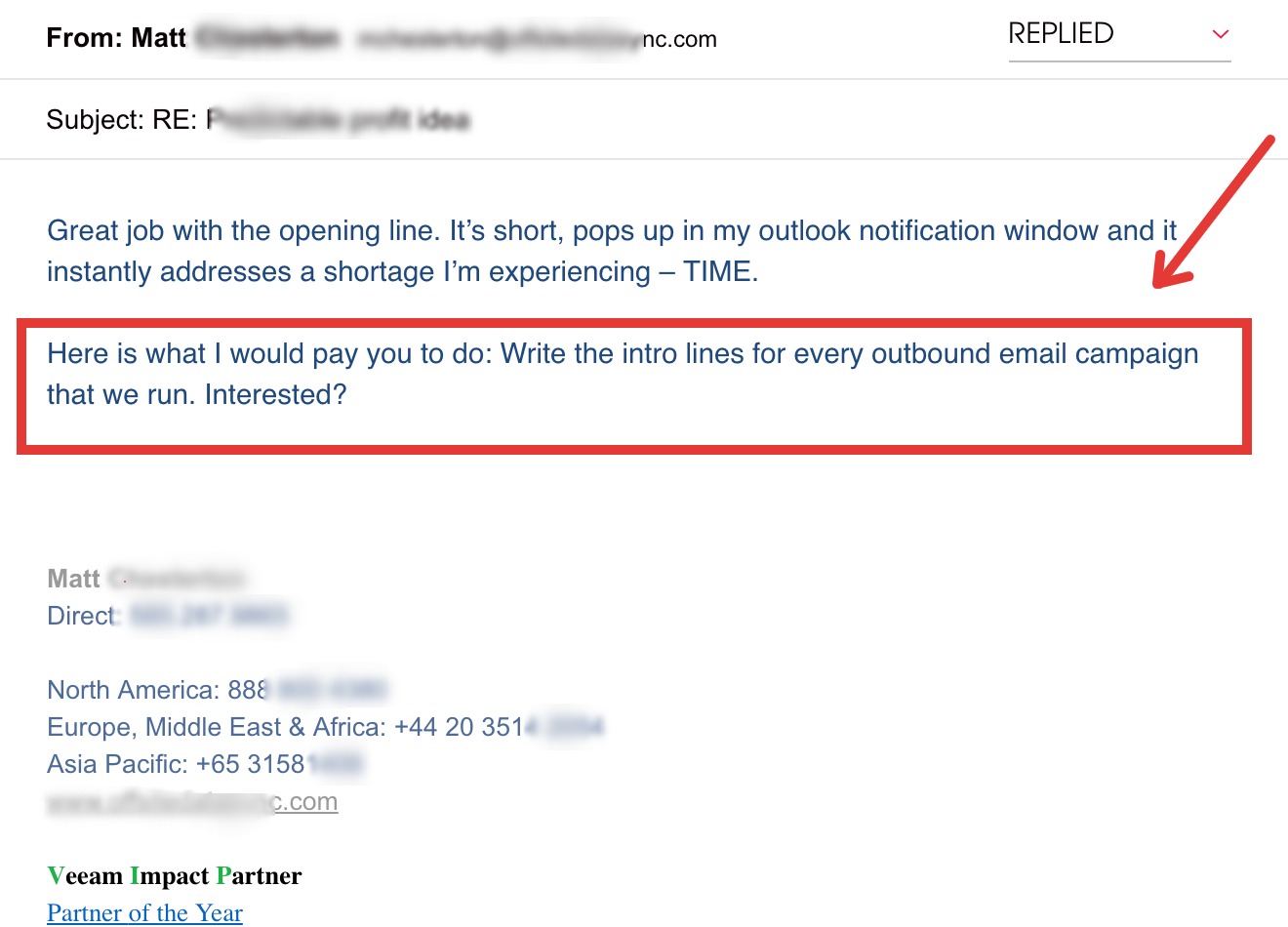 ---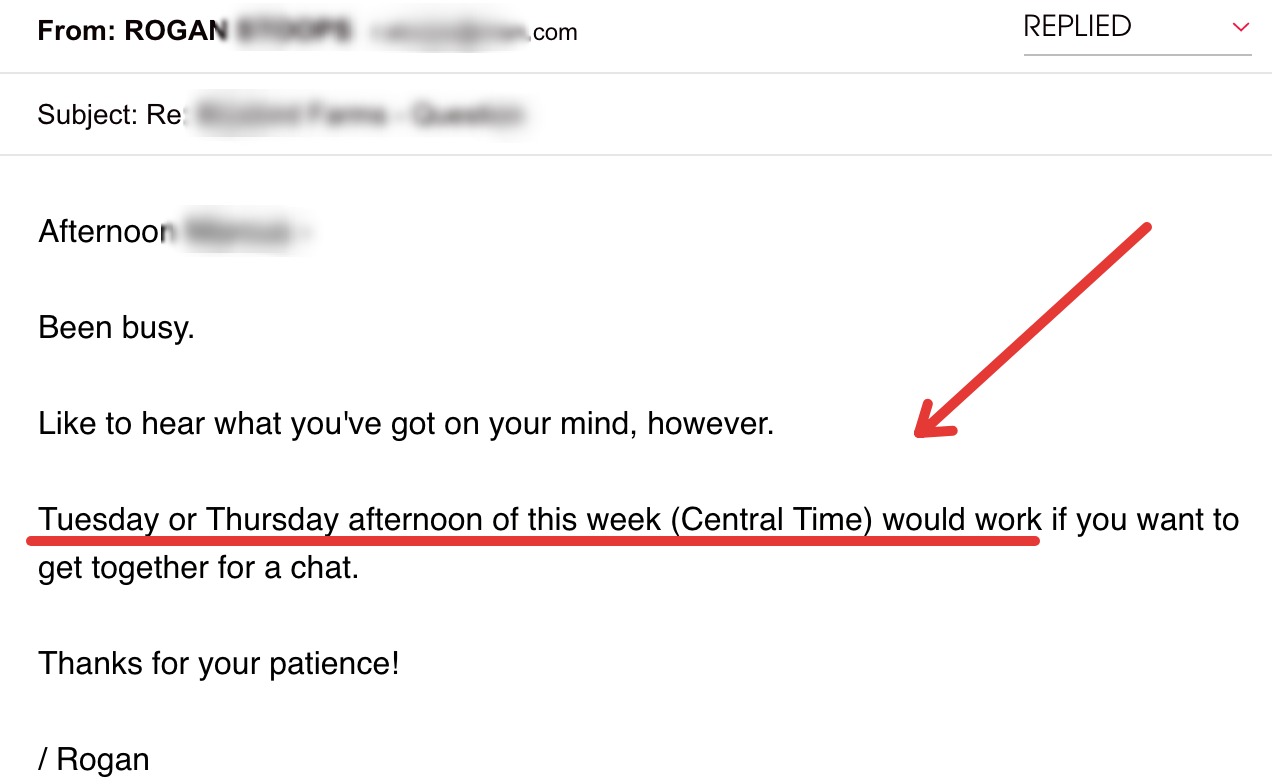 ---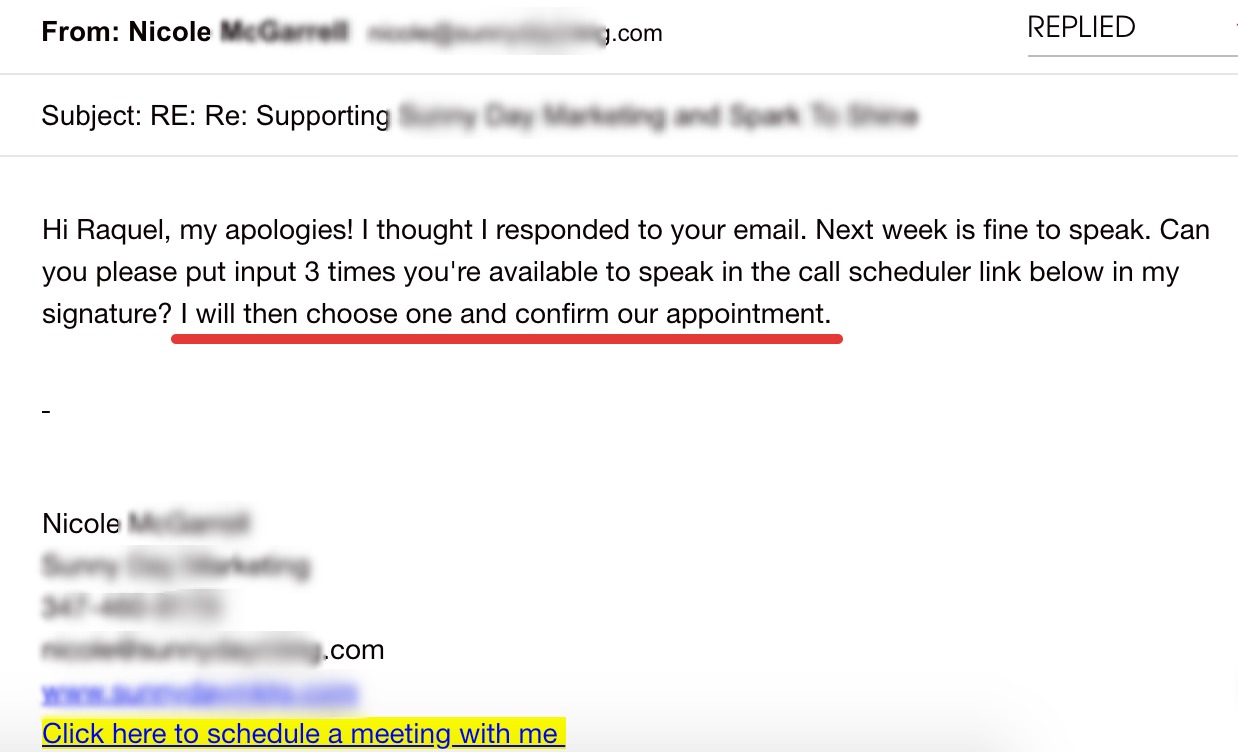 ---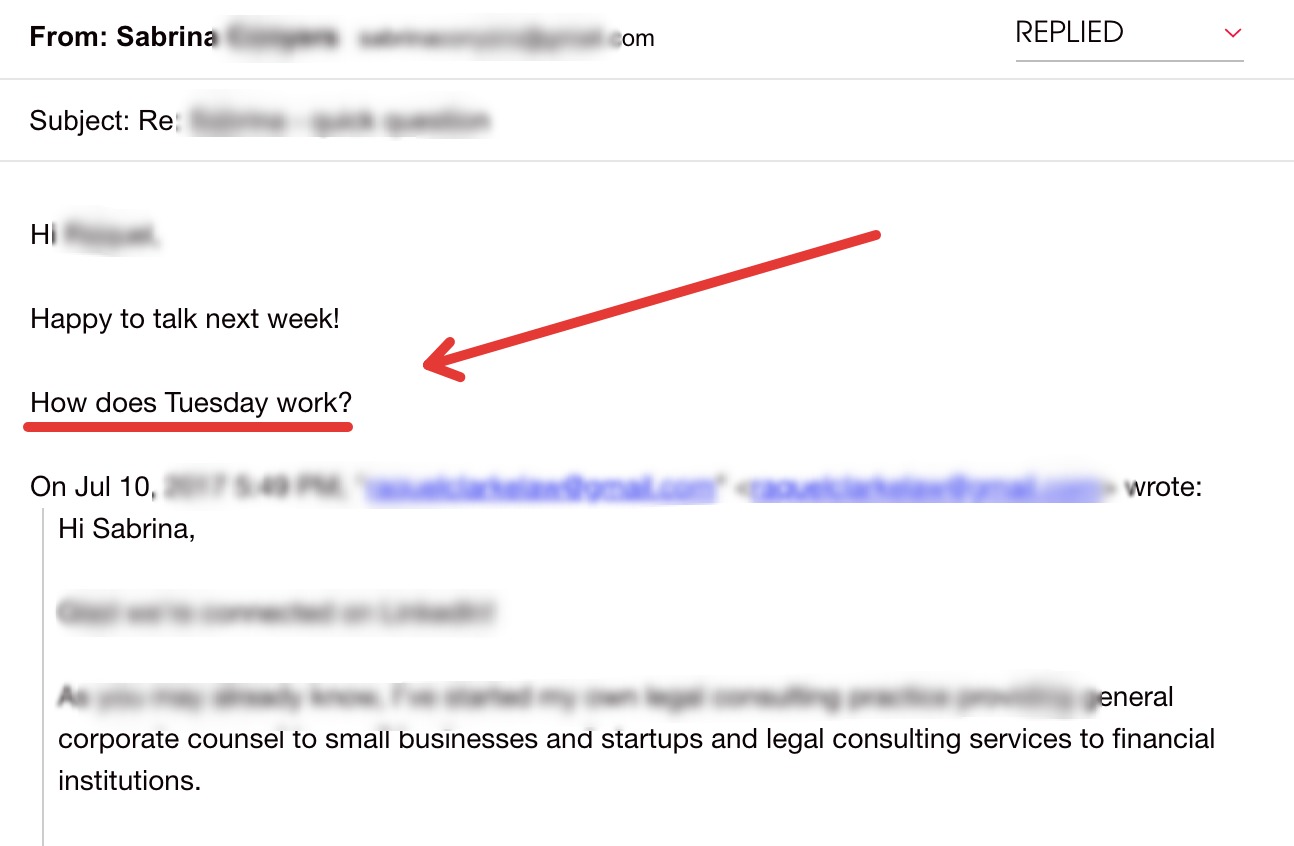 Here Are the Proven Techniques To Cold Email Lead Generation That Gets Sales…Without Selling Your Soul

Unless you have a PROVEN, step-by-step plan in place, you're flying blindly with your cold email lead generation.

I can't emphasize this enough!

Here's why:

Because they don't have a proven blueprint, most people tend to ask questions like:

"How many cold emails should I send?"

"Should I use ABM (Account Based Marketing) strategies?"

"What if I have a new service in an obscure niche?"

"Should I track open rates?"

I don't know what else to say except these questions DON'T MATTER.

When you find yourself asking questions like these, it means that you're worrying about things that don't make a difference AT ALL.

And unless you know what you NEED to be focusing on, you'll NEVER be able to get consistent results.

What's the solution?

A proven, step-by-step blueprint that shows you EXACTLY what you need to do and EXACTLY how to do it.

Because once you have a proven plan in place, you're set.

There's no guesswork and nothing to figure out.

Just follow the steps, do the work, and you're good as gold.
Here's what a few Lead Generation Masterclass graduates had to say about my approach to Cold Email: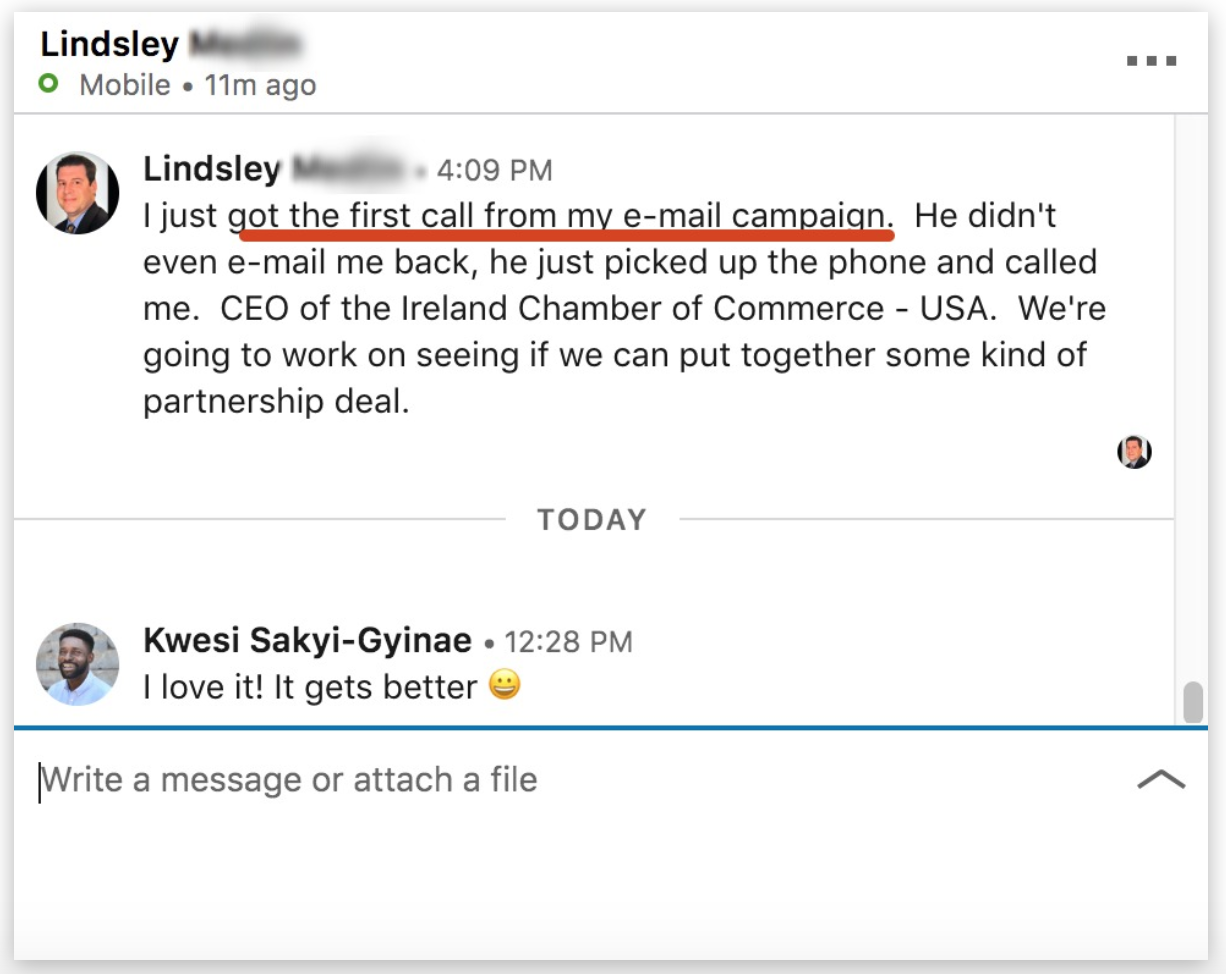 And I should point out that I've been invited to share my secrets at different workshops…

Here's me at the USA Small Business Association: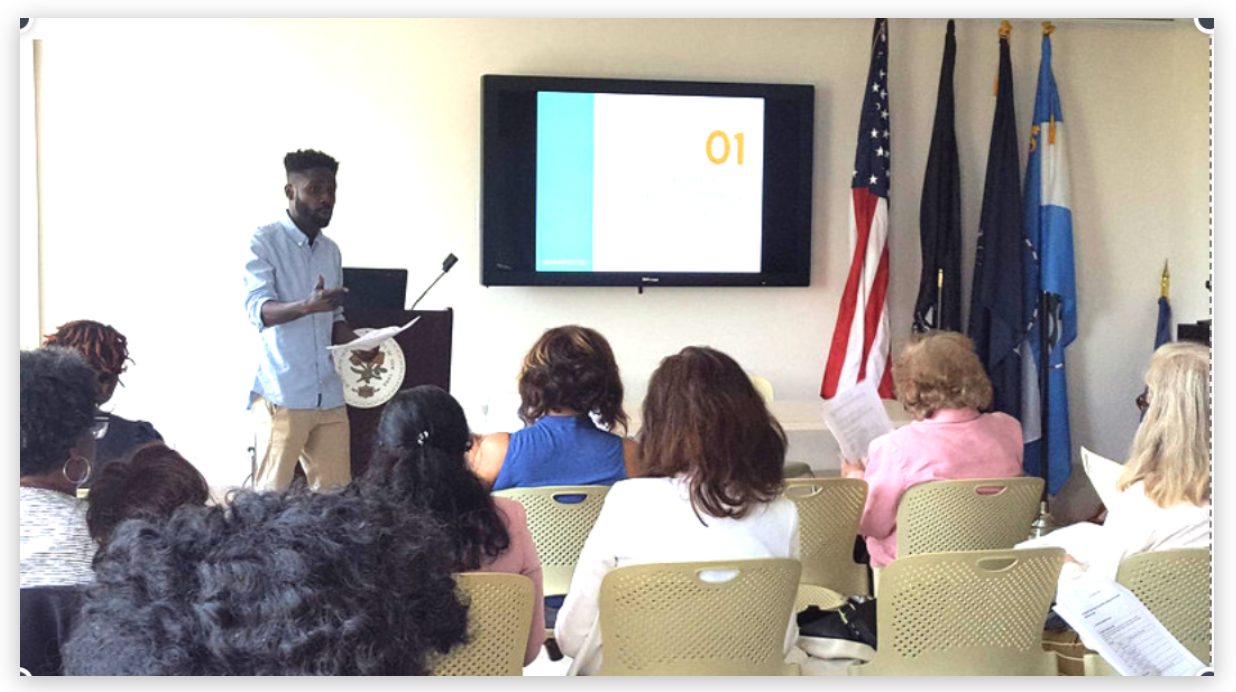 And when the leaders were asked to rate the training, here's what happened: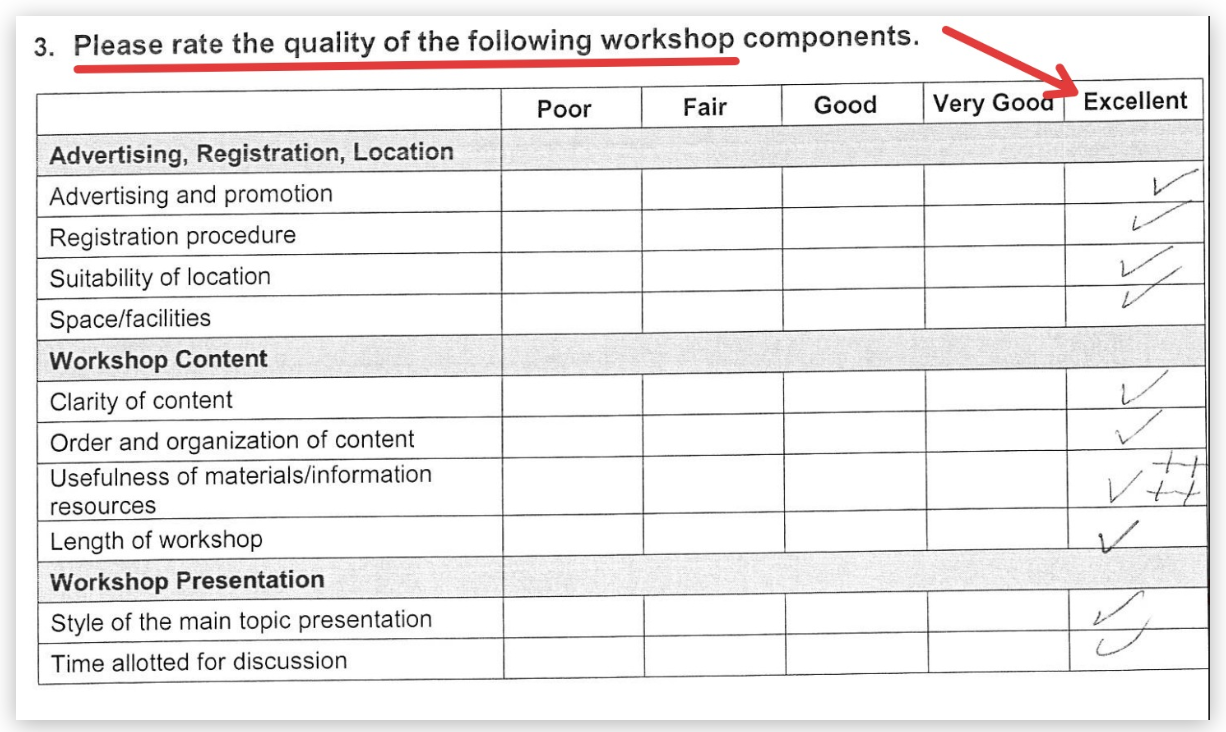 …Also here I am at City University of New York (CUNY) Startups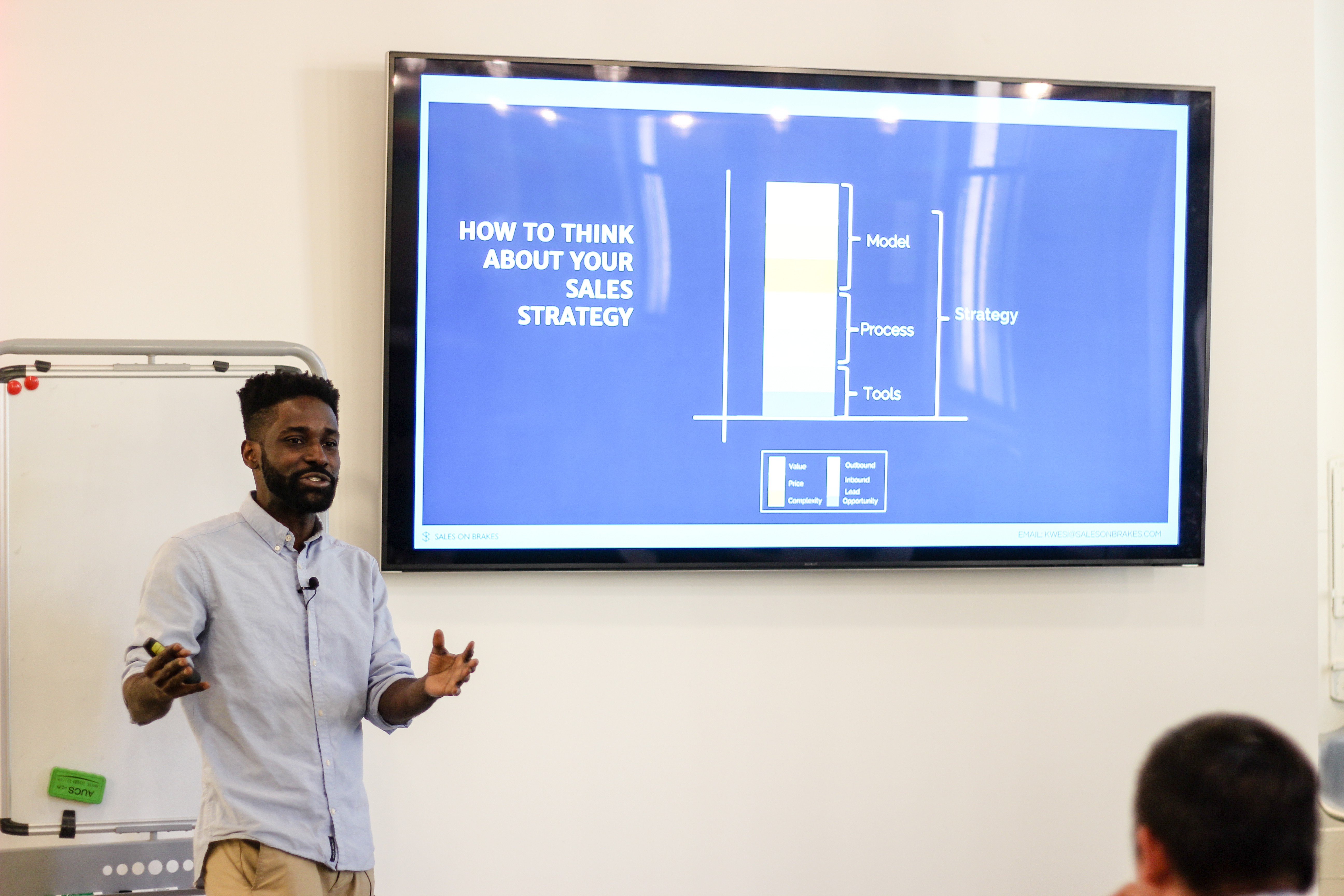 There's a reason I'm sharing these with you so read on.
The Way I See It, You Have Two Options…
Option #1: You Can Figure It All Out On Your Own

This is the "strategy" that most people take… and it hurts them.

Sure, you can try to put the pieces together from blog posts, forums, and YouTube videos.

But that would take YEARS. (If you're lucky enough to turn the information out there into a step-by-step system at all).

After all, it took me over four years of tireless experimentation before I had a step-by-step plan in place.

As I'm sure you've seen firsthand, the cold email lead generation information you come across online is often conflicting, confusing (and more often than not), flat out wrong.

All this conflicting information makes it almost impossible to turn the content you read into a step-by-step blueprint.

But here's the thing:

I've already done all the hard work for you.

I've run countless experiments over the last four years.

I've tested over 1 million cold emails.

I've gone through the struggle of "putting the pieces together."

And I've come out the other side with a plug-and-play system to get meetings with ANYONE and close deals.

And I've packed my system into a proven blueprint that anyone can follow.

Now it's time for option #2…


Option #2: Follow a Proven, Step-By-Step Blueprint.

You came to this page because you're serious about growing your business…

…and you know that to grow your online business, you need more to get the RIGHT kind of people knocking on your door…

…people who will pay you WELL for your services.

That's why I'm going to show you how to take the advice you learned today, and turn it into a step-by-step blueprint for getting quality leads and booking sales appointments.

I've developed an online training course that cuts out the noise, fluff, and conflicting advice…

…and shows you EXACTLY how to get more b2b leads and customers using proven cold email strategies.

So keep reading.
Introducing Lead Generation Masterclass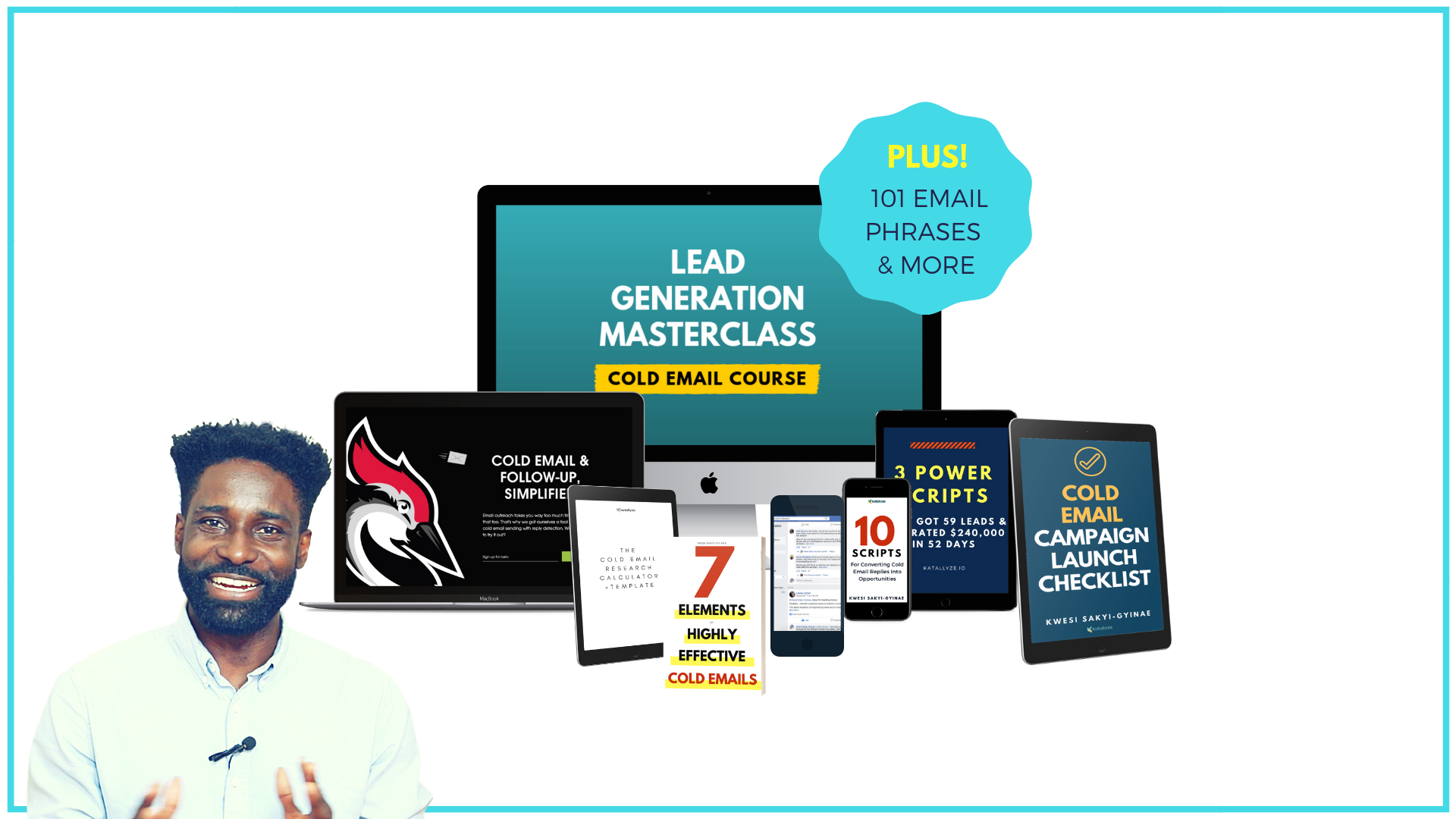 Join Lead Generation Masterclass, and I'll show you…


The exact step-by-step cold email lead generation system and techniques you can use to quickly…


1) Get more leads…

2) Book more sales appointments…and most important of all…

… 3) Significantly boost your revenue.

This course not only teaches you the exact step-by-step techniques on how to launch cold email campaigns that bring in sales…

But also you'll get…

The plug-and-play scripts and templates you can use to start getting more leads and sales…FAST.

After completing this course, you'll:
✔️ Understand why some cold email campaigns work and why others fail. Knowing this can save you the heartbreak of winging it and failing miserably!


✔️ Learn the secret psychology techniques for learning exactly what your prospects WANT, and knowing exactly how to SAY it in words that will persuade them


✔️ Avoid 3 rookie mistakes that turn cold emails into a "Prospect Repellant" that sends potential buyers running away from you as if you had the plague. Are you making these mistakes right now?


✔️ Understand why some cold emails seem "cheesy" and "hokey" – and how you can make sure your copy never does.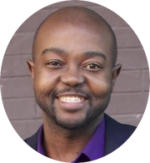 MEET JULBERT, AN AGENCY OWNER IN NEW JERSEY
Here's the result he got from the techniques in this course:

"In just under 30 days after starting our project, we got 19 qualified leads and 10 meetings. These guys know their stuff!"
- Julbert Abraham, MBA, Managing Partner, Abraham Global Marketing
Let Me Break This Down for You


Now's the time to decide whether Lead Generation Masterclass is right for you.

If you say "yes" to any of these questions…

…then Lead Generation Masterclass is PERFECT for you.


☞ Are you an agency owner that wants MORE of the RIGHT clients who will pay you well, consistently? Then Lead Generation Masterclass is PERFECT for you.


☞ Are you in the service business (e.g. web design, consulting, IT services) and your success depends on well-paying customers who buy from you consistently? Lead Generation Masterclass is PERFECT for you.


☞ Are you in charge of a company's software sales and want to generate high-ticket demos and sales day in and day out? Lead Generation Masterclass is PERFECT for you.

☞ Are you a lead generation agency that wants to impress your clients with outstanding results? Then Lead Generation Masterclass is PERFECT for you.


☞ Are you a startup founder and want to quickly get sales and partners? Lead Generation Masterclass is PERFECT for you.


If you said "yes" to any of these questions keep reading so you can learn exactly what you'll get from your investment in Lead Generation Masterclass.
These modules are all about getting you quality leads…FAST. You'll learn how to write your cold email — or improve an existing copy — in 30 minutes or less.

Here's exactly what you'll learn:
► 4 proven psychology techniques for crafting cold emails that can get meetings (and not just meetings with anyone…meetings with the RIGHT kind of prospects)


► My secret casino strategy that guarantees cold email success. If you're struggling with leads, this strategy will flip the switch and turn things around.


► How to use my exclusive cold email calculator and "failproof" worksheet to hit your sales goals without being sleazy or salesy.
By the end of these modules, you'll be able to find your next 6 figure client in less time, over and over again.

How? By tapping into my proven lead generation frameworks.

For example, I'll show you:
► My simple, step-by-step "PSUUI" system that can help you zoom in on the right clients, and weed out all the ones you don't WANT to work with.


► My "Research Triangle" for personalizing cold emails that'll win you sales – while eliminating all the guesswork.


► 10 proven tools that will help you research more leads in less time (and NO, you don't have to buy any expensive software or tools)
Forget the "Spray and Pray" approach.

When you're done with these modules you'll know exactly how to write incredibly compelling cold emails and how to launch your campaign (step-by-step) so your ideal clients SEE it and RESPOND to it.

These are the exact cold email copywriting strategies I used to book over 1,000 sales meetings with C-Level Executives.

Now, for the first time ever, I'll reveal each of them to you. More specifically, you'll learn:
► How to think and write cold emails like a professional copywriter, and literally grab prospects' attention by the eyeballs (you won't see this anywhere)


► The secret to email scripts that actually gets results (I hand you over 10 proven, word-for-word email scripts).


► 4 little-known techniques to bypass spam filters, improve deliverability and ALWAYS get the client you WANT to receive your email
In these final modules, I'll unveil my secret stash of word-for-word scripts that unleashes the river of appointments and leads (FAST).

These are the same tactics I literally use to "cheat" and fill my pipeline, QUICK.

Here are a few of the things you'll learn in this module:
► My exact, 10 word-for-word scripts for converting cold email replies into sales


► The dead simple, but ridiculously powerful technique that can triple – and significantly boost- your meeting rates


► The insanely short email script can eradicate no-shows, and literally turn follow-ups into sales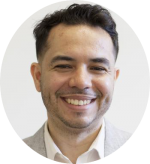 MEET WELLINGTON, FOUNDER OF A SOFTWARE COMPANY WITH CLIENTS LIKE APPLE & MTV.

Here's the result he got:

"Cueniverse connected with 114 hyper-targeted decision makers, generated quality interests from 20 and got 7 meetings."
- Wellington Lora, Founder & CEO, Cueniverse
This is a Complete Lead Generation System No Matter Which Industry You're In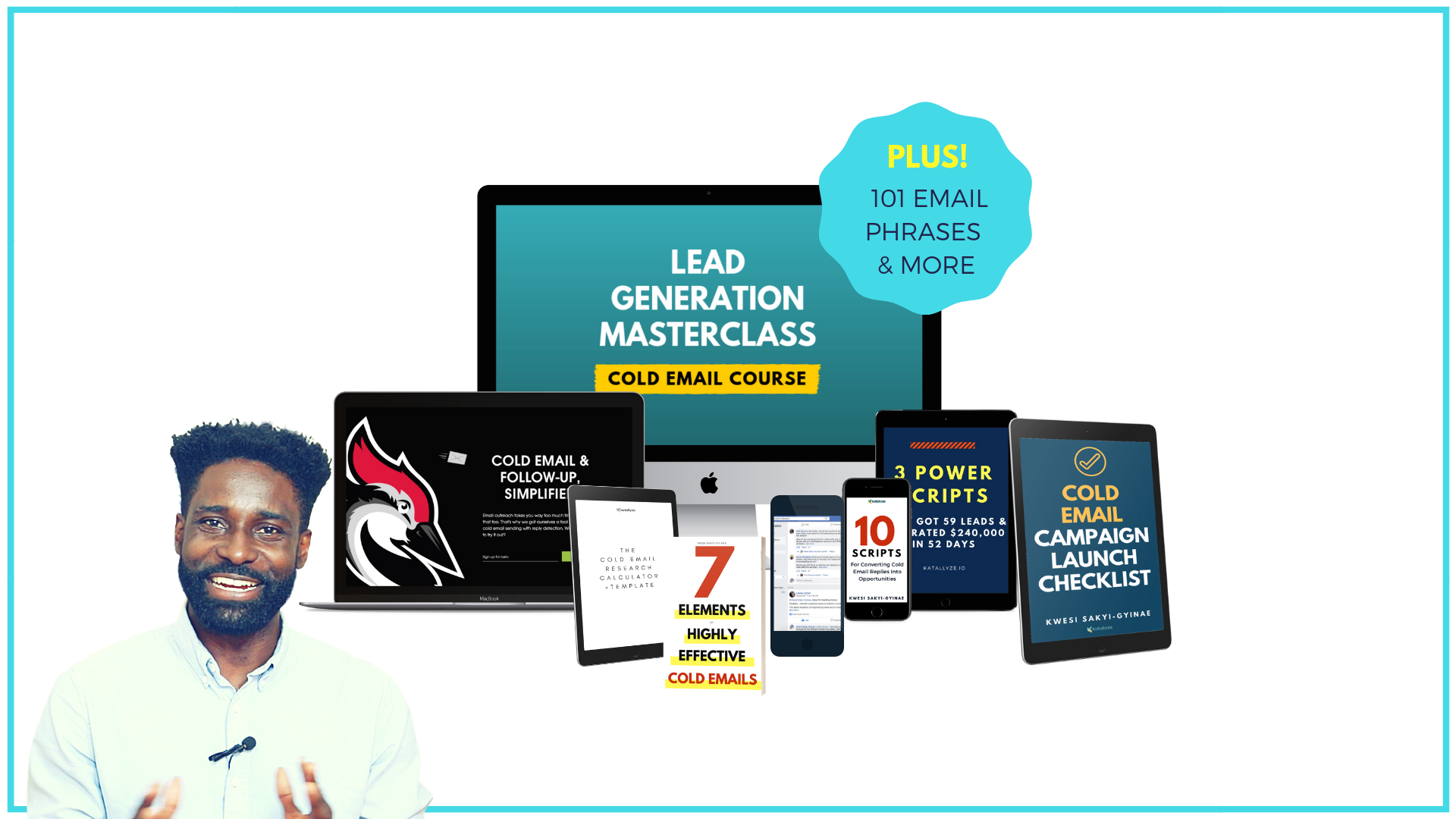 But Wait, There's Even More


As you can see, Lead Generation Masterclass is a comprehensive business training course that shows you EXACTLY what you need to do to get results.

How much do you think other business training courses like this tend to cost? $10,000? $8,000? $7,000?

I've shopped around and found that most of the other comprehensive, fluff-free business training courses out there cost around $7,500.

And if you were to take a similar training as a college course, you know that would set you back AT LEAST $8,000 (not to mention all the money you'd need to cough up on registration fees, books, and materials).

And I don't think I'm exaggerating when I say that the course content in Lead Generation Masterclass is head and shoulders above what you'll find elsewhere (if you can even find it at all).

Now here comes the MORE IMPRESSIVE part…
When You Enroll, You'll Also Receive Over $3,000 Worth of FREE Bonuses...


At this point you're probably saying to yourself:

"Kwesi, this looks great. But what if I don't understand something or have a question?"

No problem. I've got you covered with these very special resources and bonuses.


---

60 Days Of Unlimited Consulting


Right now there's no way to hire me as a one-on-one consultant (someone recently offered me $3,000 for my consulting. I said NO).

But as Lead Generation Masterclass student, you get direct access to me for 60 days.

Yes, you read that right: If you have questions about the course material, lead generation, or cold email copywriting in general, shoot me an email and you'll get a thorough reply directly from me.
---


60 Days Free Cold Email Software


After years of doing cold email lead generation, there is one ultimate truth I know: FORTUNES ARE IN THE FOLLOW-UPS.

I get excited about follow-ups (I wish you see my happy dance right now).

Here's why:

If you're sending emails to 200 prospects and want to follow up say four times, how do you do that automatically and of course based on data?

You don't have to do any of that manually. I ALWAYS use a software to reach out and follow up when I don't hear from the prospect after a couple of days. And it's made my life so easy.

So when you sign up for Lead Generation Masterclass, you'll get free access to this software for 60 days.

You can use it to contact over 1,000 prospects. That means you can instantly use this software and dozen scripts in the course to launch your campaign FAST!

The retail value of this software for 60 days is $397, but when you sign up for Lead Generation Masterclass, you'll get FREE access right away!
---


Lead Generation Goal Calculator and Research Worksheet


Do you ever feel you shooting blindly and not hitting any targets? Sometimes you feel nothing is working for you? #BeenThere

Well, there is a saying that if you don't know where you're going, then every road will lead you there.

And when it comes to cold email prospecting, you just don't want to waste time and money going anywhere. You want to get results, FAST.

That's why I've designed the Goal Calculator (you won't see anywhere) to help you see what results you can get when you put in a certain amount of effort.

If your goal is $120,000 this quarter, for example, the calculator will show you exactly how many prospects you'll need to achieve that.

And then the Research worksheet will guide you through how to find prospect details so you can do very personalized outreach at scale.

The retail value of the Goal Calculator and Worksheet is $568, you get for FREE when you sign up for Lead Generation Masterclass today.
---


Private Mastermind Facebook Group


Lead Generation Masterclass is more than a premium training course…

It's a lively community of successful entrepreneurs, sales leaders, business owners and people in just about every niche or platform that you can think of.

This is a great place to get feedback on your lead generation strategy and cold email prospecting.

It's also a fantastic place to mastermind with other people who know what it's like to do what you do, and who can provide some fantastic feedback and help you grow to that next level.

Access to the Lead Generation Masterclass private student master mastermind is valued at $397 but you of course get for free when you join Lead Generation Masterclass today.
---


Power Scripts: 3 Word-for-word Email Copies


Do you wish that you can get a script that is proven and use it right away?

Well, after almost ten years of cold email outreach, the power scripts is one of the scripts that has given me one of the most significant results very quickly.

So the power scripts include 3 word-for-word cold email copies that got 59 leads & generated $240,000 in 52 days.

You're getting the very best after over a million cold emails. These three scripts include the first email and two follow up emails. So it's a three-part cadence.

The cost for the power scripts is $1,987, but will get it for free when you join Lead Generation Masterclass today.
---


Insider Office Hours Sessions

Here's where you get access to never-before-seen material from "behind the scenes" at Katallyze. See how I think through new campaigns and write my copies, hire researchers and freelancers.

These sessions contain a ton of exclusive material that isn't available anywhere else. Do you wish that you can get a script that is proven and use it right away?

Well, after almost ten years of cold email outreach, the power scripts is one of the scripts that has given me one of the most significant results very quickly.
---


Untapped 101 Words & Phrases That Help You Write Better Emails

If you're looking for the right words to say at the right time, then this guide is for you.

Here you'll learn the EXACT words and phrases that you can infuse in your cold email strategies to book sales meetings and close deals on-tap.

You can leverage these words whether you're sending a few cold emails or have thousands in your campaign. These proven, tested techniques work just as well either way.

Note: This module could easily be sold as a course itself at ($99). But it's yours free when you enroll in Lead Generation Masterclass today.
---


Lifetime Updates

As any LGM graduate will tell you, I'm constantly updating and upgrading the course material. And as a charter member of Lead Generation Masterclass, you get access to these updates at no extra charge.

That's my way of ensuring that the LGM program remains an excellent long-term investment for you and your business.
Join Lead Generation Masterclass and Get All The FREE Additional Resources Today! Choose the right plan below…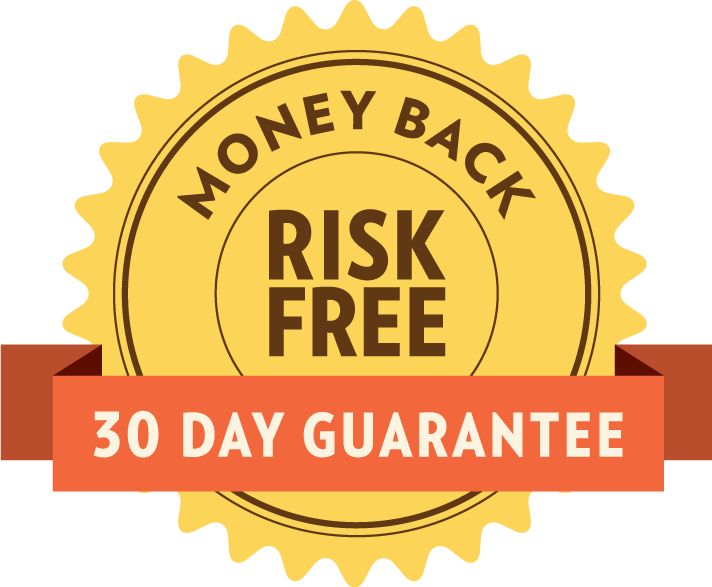 I've Also Got a 30-Day No-Questions-Asked Money Back Guarantee

You can try Lead Generation Masterclass today 100% risk-free. This is more than a mere Guarantee, it's my personal promise.
So even if you think Lead Generation Masterclass might be the right investment for you, don't be afraid to pull the trigger today.
Take a full 30 days and work your way through all the elements of the course. Build your cold email system, write your sales copy, use it to sell your products and services.
If you are not surprised and delighted by the course materials, simply ask for a refund.
We will promptly send you 100% of your money back, with no hassle, and we will still part as friends. I take all the risk (you could rip me off, but I trust that you won't), and you take no risk at all.
You may be wondering: "Kwesi, why do you offer such a generous, no-questions-asked refund policy?"
That's simple: I'm confident in the Lead Generation Masterclass training materials. I've seen it work firsthand for myself and hundreds of professionals.
That's why I'm happy to offer this risk-free 30-day guarantee.
Join Lead Generation Masterclass and Get All The FREE Additional Resources Today! Frequently Asked Questions
What if I'm brand new to lead generation?
Fantastic! This course will help you get a running start with your lead generation efforts. You could spend 1-2 years treading water, winging it, and trying to figure out how to get consistent leads (like I did), OR you could start getting qualified leads ASAP.
How long do I have access to the course?
How does lifetime access sound? After enrolling, you have unlimited access to this course for as long as you like - across any and all devices you own.
Do you have any refunds or guarantees?
You bet! You have THIRTY days to go through the course, try my strategies, techniques and get results. If you are not surprised and delighted by the increase in leads, sales, profits, and happy customers, simply ask for a refund. We will promptly send you 100% of your money back, with no hassle, and we will still part as friends. I take all the risk (you could rip me off, but I trust that you won't), and you take no risk at all.
What format is the course content delivered in?
The course includes videos, worksheets, checklists, email scripts, and downloadable audio.
When does the course start and finish?
The course starts now and never ends! It is a completely self-paced online course - you decide when you start and when you finish.
Am I going to have to buy a bunch of pricey software or spend money on ads?
Pshhh NO. I am all about making the most of what you have, wherever you are in your lead generation journey. I may recommend a paid tool from time to time, but by no means does the course revolve around you buying any pricey software. You can get solid results without spending a penny.