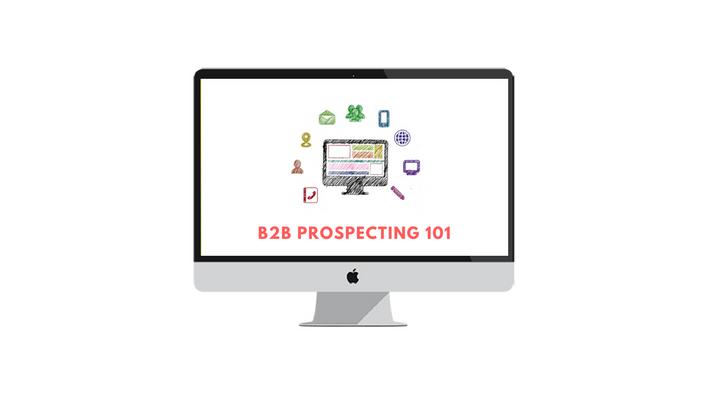 B2B Prospecting 101
A Free 5-Day Course to Help You Master the Fundamentals of Prospecting
WHAT TO EXPECT FROM THE COURSE

The 5-Day Free Course is a course with one module per day. Each module will help you ace a vital part of prospecting. Here's what you'll learn and do:
Day One: Set Activity-Based Goals. Learn the #1 reason why prospecting fails and how you can avoid it.


Day Two: The Ultimate Goal of Prospecting. I'll walk you through the process of identifying attainable goals for your effort. Say goodbye to failed hopes and desperation.


Day Three: The Rule of One. I'll show you how to hack the 10,000 hours rule to achieve your prospecting goals, without any hustle.


Day Four: Master the 30-Day Rule. Learn the key to getting your revenue goals, and the mistakes several people make - are you miss your annual target because of these mistakes?


Day Five: Follow Up Until You Get a NO. I'll walk you through how to follow up and why it can impact your efforts dramatically
WHO THIS IS FOR


THE BRAND NEW ENTREPRENEUR WITH NO OR LITTLE PROSPECTING SUCCESS.

Have you been thinking about proactively reaching out to your dream clients, but held back because you don't know if prospecting will work for you? This Course is for you!

In the B2B Prospecting 101, I break down the key principles that will guarantee your success. You have to do some work, but I promise—you can achieve success. Let's get started!